2020-11-24
DFA Awards Exhibition 2020 – Design Steers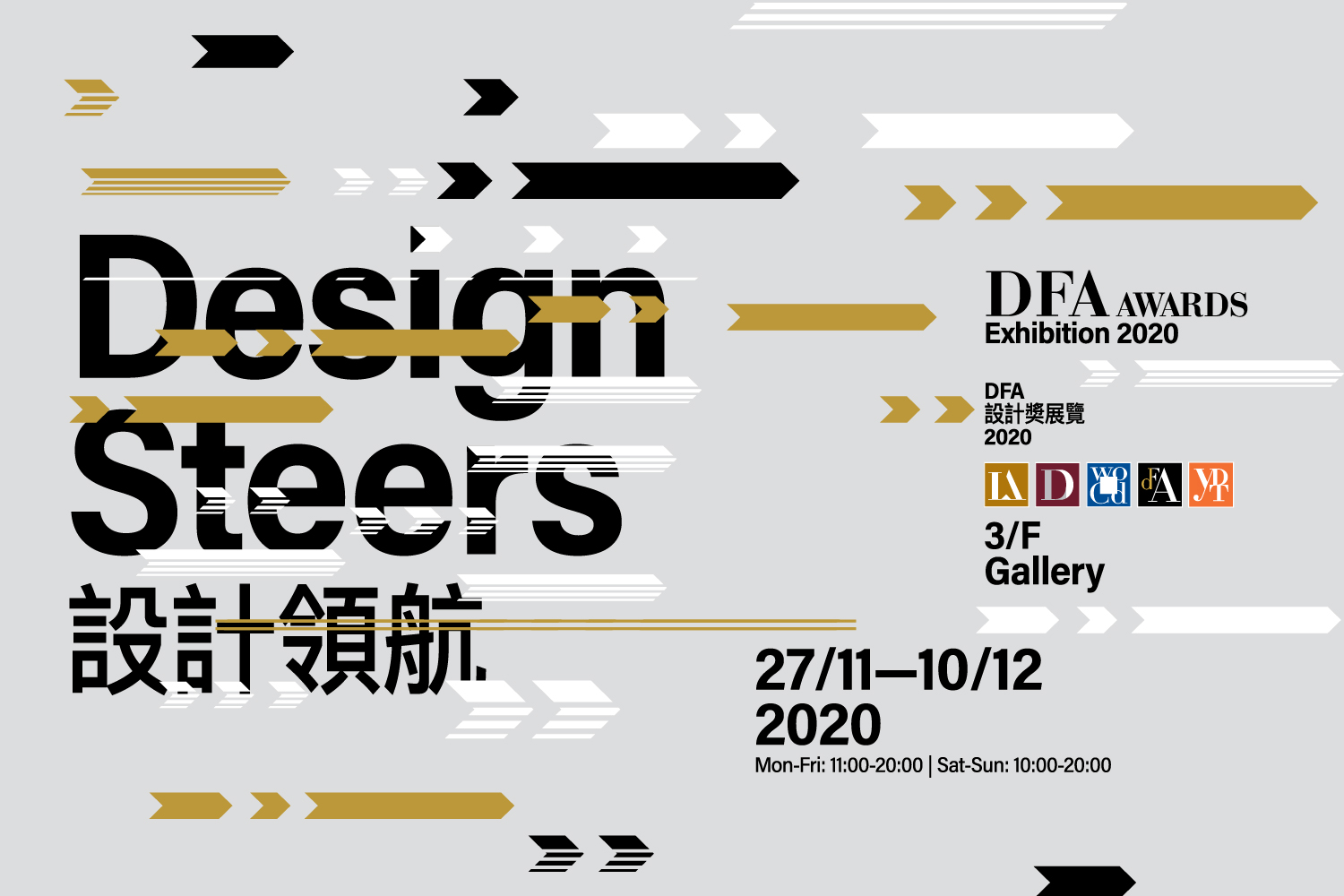 In 2020, we have been presented with new challenges that demand a unified global response. Human-centred design can help the world navigate through storms and readapt ourselves to the new normal.
The DFA Awards Exhibition 2020 themed "Design Steers" showcases this year's DFA Awards winners who are all highly esteemed influencers in the design community, and have realised their innovative ideas to create designs that were able to solve problems, enhance our lives, connect our communities and sustain our cultures, especially in Asia and for Asia.
Hope to see you there!
**In light of the current COVID-19 situation, precautionary measures will be adopted to ensure public safety**
Date: 27 Nov – 10 Dec 2020
Time: 11:00 – 20:00 (Mon-Fri) | 10:00 – 20:00 (Sat-Sun)
Venue: 3/F Gallery, 7 Mallory Street, Wan Chai, Hong Kong
Online Showcase: https://dfaawards.viewingrooms.com/viewing-room/