2022-11-22
DFA Awards Presentation Ceremony & Design for Asia Forum 2022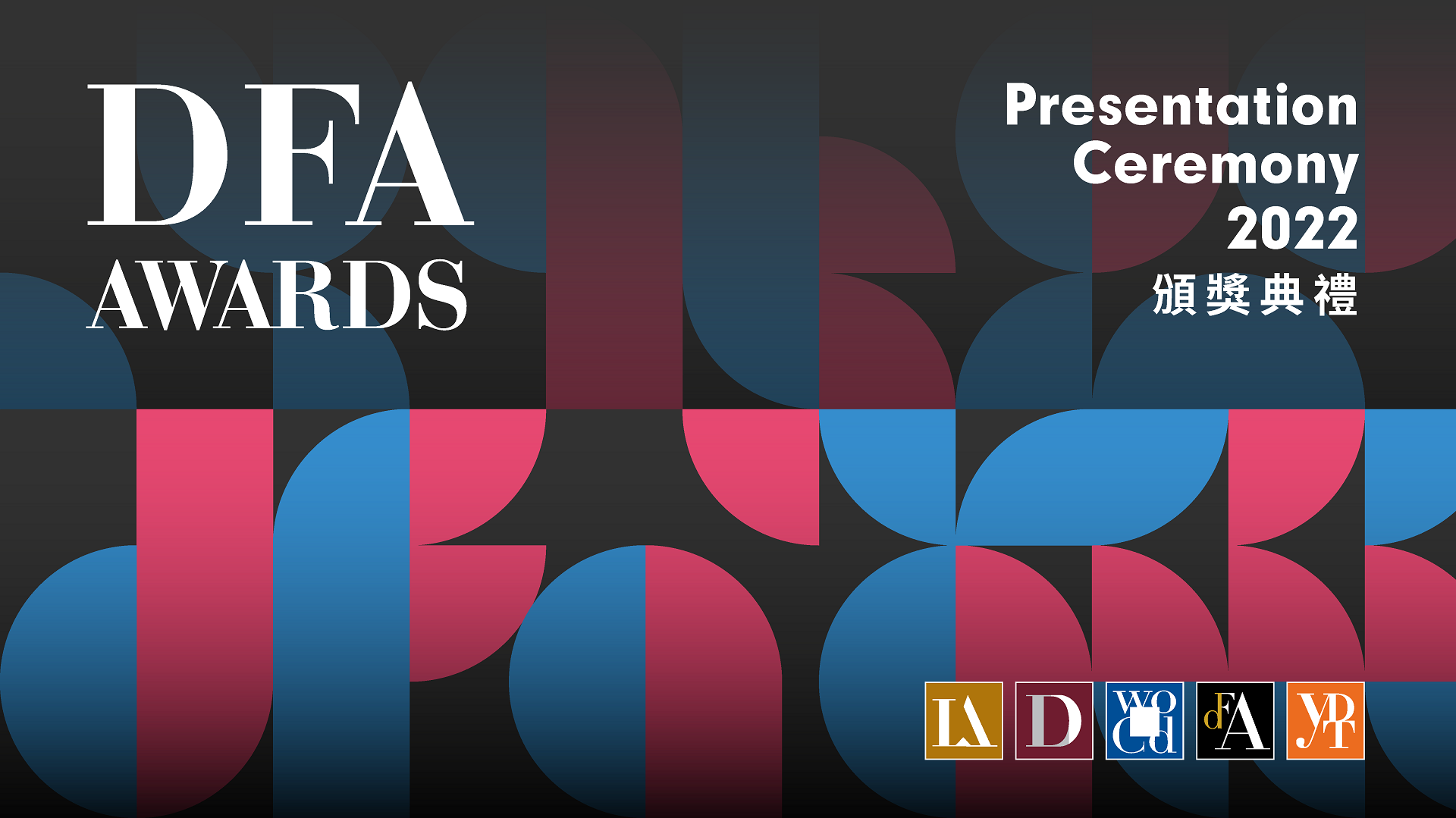 Mark your schedule for these exciting DFA Awards programmes!
This year, DFA Awards continue to celebrate design leadership and recognise exemplary designs and projects that have made a significant impact in Asia. The DFA Awards Presentation Ceremony 2022 will be held on 29 Nov to honour our awardees.
Apart from the awards presentation, two international design experts from the DFA Awards 2022 judging panel will join as speakers of the "Design for Asia Forum" in Business of Design Week (BODW) on 3 Dec.
Both events will be livestreamed on our design knowledge platform bodw+. Register now to find out more about these amazing design projects and learn from the masters.
DFA Awards Presentation Ceremony 2022
Date: 29 November 2022 (Tue)
Time: 15:30 to 17:30 (HKG; GMT+8)
Live on bodw+
Register for Free: https://2022.bodw.com/en/programme/dfa-awards-presentation-ceremony-2022
Business of Design Week (BODW) 2022 "Design for Asia" Forum
Date: 3 December 2022 (Sat)
Time: 10:30 - 11:05 (HKG; GMT+8)
Topic: Asian Communication Design 
Speakers:
Ashwini DESHPANDE, Co-founder & Director, Elephant Design Pvt Ltd
Ezrena MARWAN, Founder, Malaysia Design Archive
Simulcast on ViuTVsix and bodw+
Register for Free: https://2022.bodw.com/en/programme/d4ls2