2022-06-21
【Revisit the Design Dialogue for Japan - Design Redefines Lifestyle】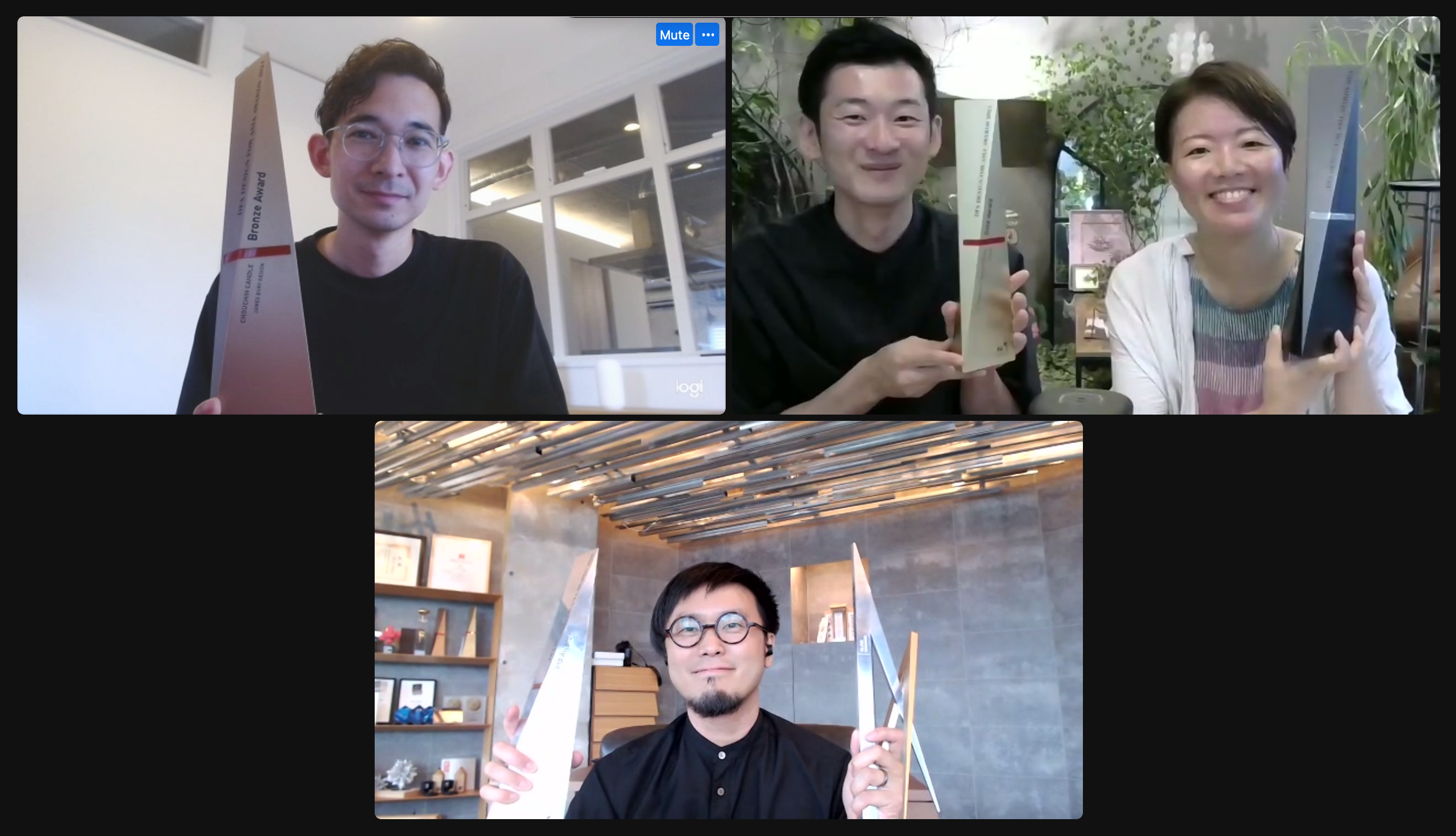 Thank you for the support and participation to the Design Dialogue series in May and June!
At the Design Dialogue for Japan, moderator Eisuke TACHIKAWA and guest speakers Yoshimi KEMMOTSU, Yu ITO and James Kaoru BURY shared their design philosophy and insights on the trends of lifestyle product design.
Yoshimi KEMMOTSU and Yu ITO shared how their design concept and intention to create Lei / Non-electric fragrance diffuser, while James Kaoru BURY explained how the CHOUCHIN CANDLE was developed by exploring the use of different kinds of wax.
Review this inspiring Design Dialogue and all previous episodes at our official channels if you missed the live broadcasts!
Video Gallery of DFA Awards: https://dfaawards.com/en/video_gallery/
YouTube Channel:
https://bit.ly/3y6jDO8