2021-11-08
DFA Hong Kong Young Design Talent Award 2021 Result Announced!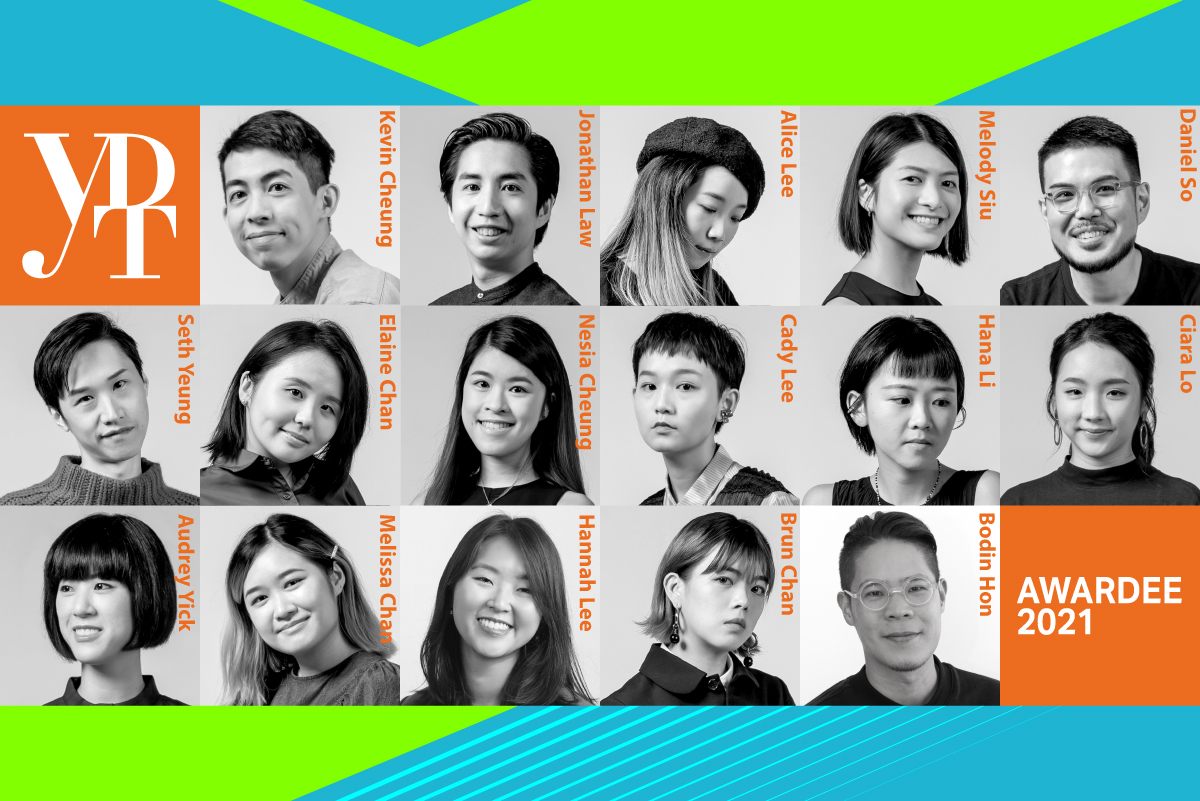 The Hong Kong Design Centre (HKDC) is delighted to announce the 16 awardees of the DFA Hong Kong Young Design Talent Award (DFA HKYDTA) 2021. The up-and-coming awarded designers, selected by the professional judging panel, are going to start their overseas journeys with a substantial amount of sponsorships, gaining immersive experiences and global perspectives to take their future accomplishments to the next level.
All awardees demonstrated exceptional talent and design techniques across different disciplines. The awarded Apparel and Accessory designers are the emerging new players in Hong Kong's fashion industry that we cannot afford to ignore. They have their unique and avant-garde personal design styles. Communication designers communicate with people through visual identity, illustration and story design, user experience and more, and create platforms to connect different creative forces to the community. Environmental designers have a vision of sustainable development, promoting community engagement, cultural preservation and community construction through hands-on research and innovative design. Product and industrial designers have a deep insight into the user experience and create human-centred design with environmental and innovative concepts. Fourteen of the awardees will receive up to a total of HK $5 million in grants to either undertake overseas work or study experience, which enables them to create more influential designs.
Come check out the list of 16 awardees at https://ydta.dfaawards.com/en/winner/
Once again, congratulations to all awardees! The DFA Awards Presentation Ceremony celebrating the awardees will be held on 1 December 2021. Stay tuned with us for more information on our official website and social media platforms.