2023-06-29
【Event highlights | DFA Awards 2023 Design Dialogue – Design is… Embracing Variety, Unleashing Creativity】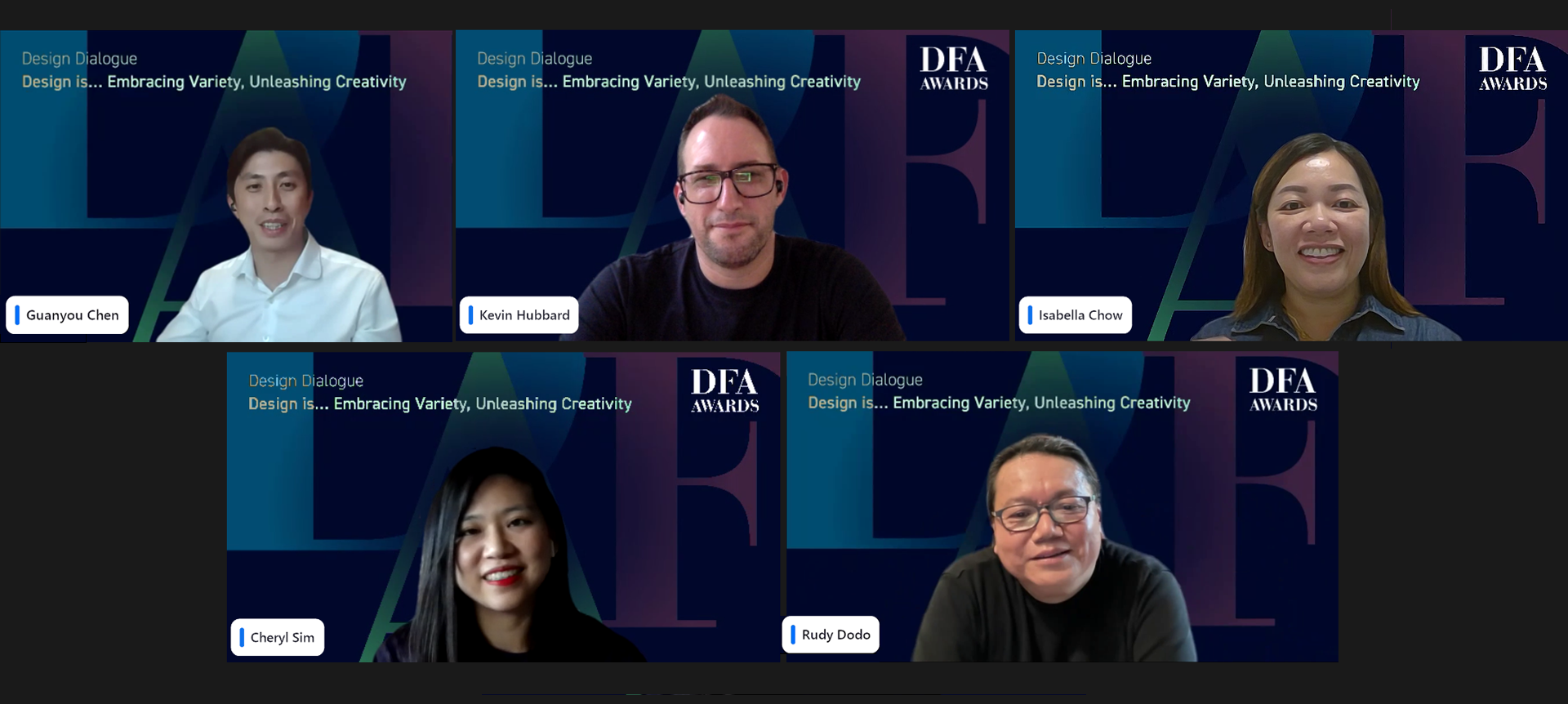 Thank you for joining us at the last DFA Awards 2023 Design Dialogue themed 'Design is …Embracing Variety, Unleashing Creativity.
We were delighted to have moderator, Guanyou Chen and three exceptional guest speakers, Kevin Hubbard, Cheryl Sim, and Rudy Dodo, who shared their unique design styles and insights, as well as their views on the correlation among design, culture, humanity and variety.
Kevin Hubbard shared his professional skills and philosophy, and how to apply in human-centric architectural design. Cheryl Sim shared her experience in optimizing user experience across various communication projects. Rudy Dodo presented his captivating design process and shared the key factors to consider when designing hospitality spaces.
The full sharing among these talented designers is now available in the DFA official platforms archive. Thank you for being a part of this engaging conversation.
Video Gallery of DFA Awards: https://dfaawards.com/en/video_gallery/
YouTube Channel: https://www.youtube.com/watch?v=oDFinFzyMm4
=========================
'DFA Design for Asia Awards 2023' Call for Entry Extended to 7 July
Deadline: 7 July 2023 (5:00pm) (Hong Kong Time)
Entry Fee: HK$ 2,000 per entry
Submit now: https://dfaa.dfaawards.com/en/online_submission/