2022-10-26
DFA Awards 2022 - Winners Announcement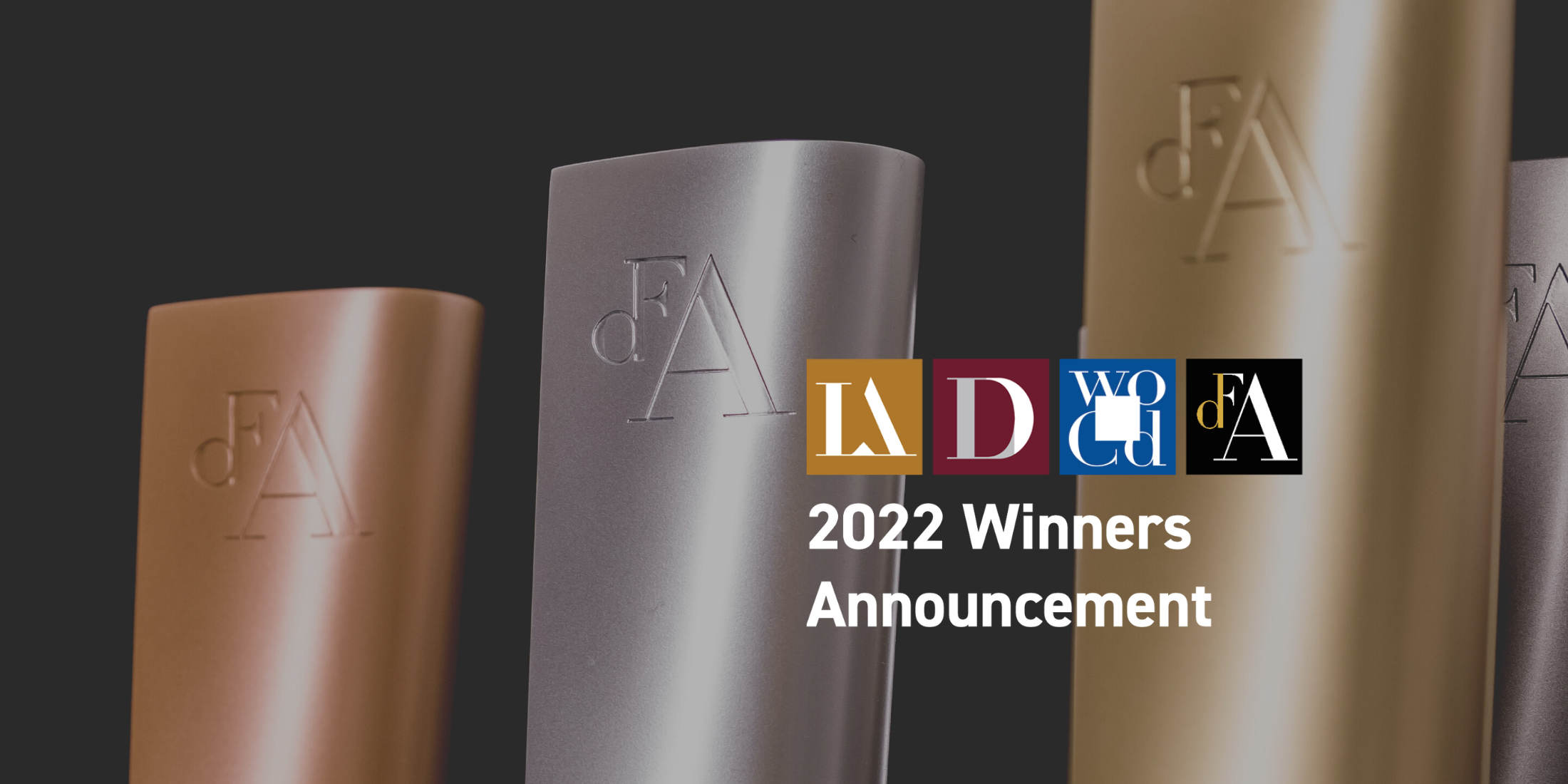 "DFA Awards" has five influential world-renowned award programmes and we are delighted to announce the result of four major award programmes today. Three trailblazers are honoured this year with their distinguished design philosophies. In addition, 195 projects are conferred the DFA Design for Asia Awards to showcase Asian perspectives and values by different design disciplines. Congratulations to all award winners! We truly appreciate our judges' efforts and contributions to DFA Awards 2022.
The three master designers who are awarded in 2022 are: Katsumi ASABA, Founder of Katsumi ASABA Design Studio - DFA Lifetime Achievement Award; Muneaki MASUDA, President and CEO of Culture Convenience Club Co., Ltd - DFA Design Leadership Award; and GUO Pei, Founder of Rose Studio - DFA World's Outstanding Chinese Designer.
Stay tuned to know more about the stories and achievements of the three awarded trailblazers, as well as an introduction to this year's awardees of DFA Design for Asia Awards via our social platforms in the coming days!
Discover this year's winners:
Read the full press release: https://dfaawards.com/en/press_release/