2020-06-09
[Design Spectrum x DFA Awards] Online Sharing - In Harmony: The Way of Tea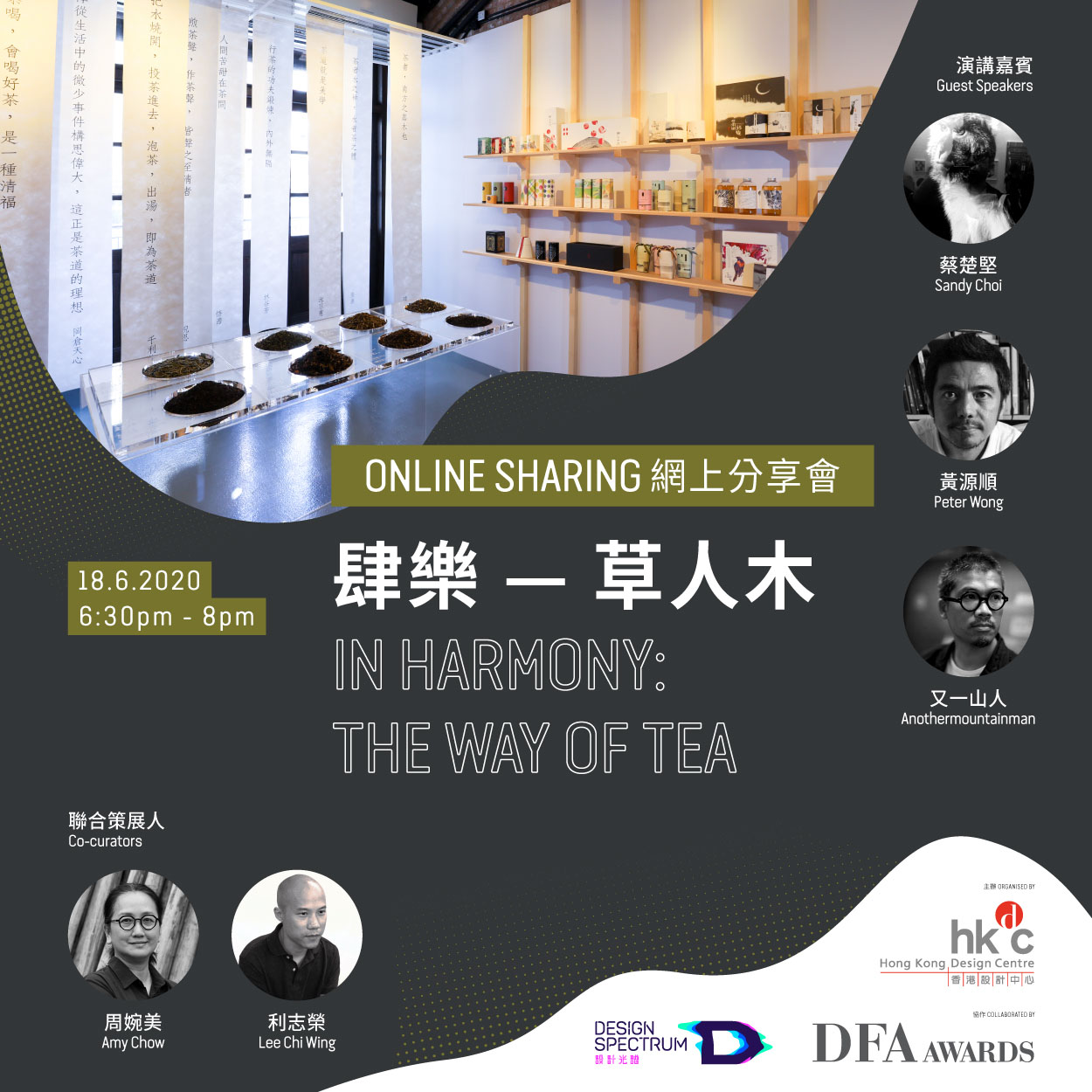 How design, aesthetic and daily life affect each other?
Collaborated with DFA Awards, Design Spectrum will organise an Online Sharing, which will invite local designer Anothermountainman, Sandy Choi and editorial director Peter Wong to come and share their experience and thoughts in different perspectives, including aesthetics and the relationship between human and nature with us.
Don't miss it and register now!
Date: 18.06.2020 (Thur)
Time: 6:30pm – 8pm
Format: Will be conducted online
Guest Speakers: Anothermountainman, Peter Wong, Sandy Choi
Language: Cantonese
Free of charge
Registration:
https://attendee.gotowebinar.com/register/865663504112993039?source=Facebook
For more details and updates, please visit:
https://www.designspectrum.hk/activities/in-harmony-the-way-of-tea-sharing/