2021-06-12
【Revisit "Design Dialogue ── Design Steers Modernisation on Traditions" online】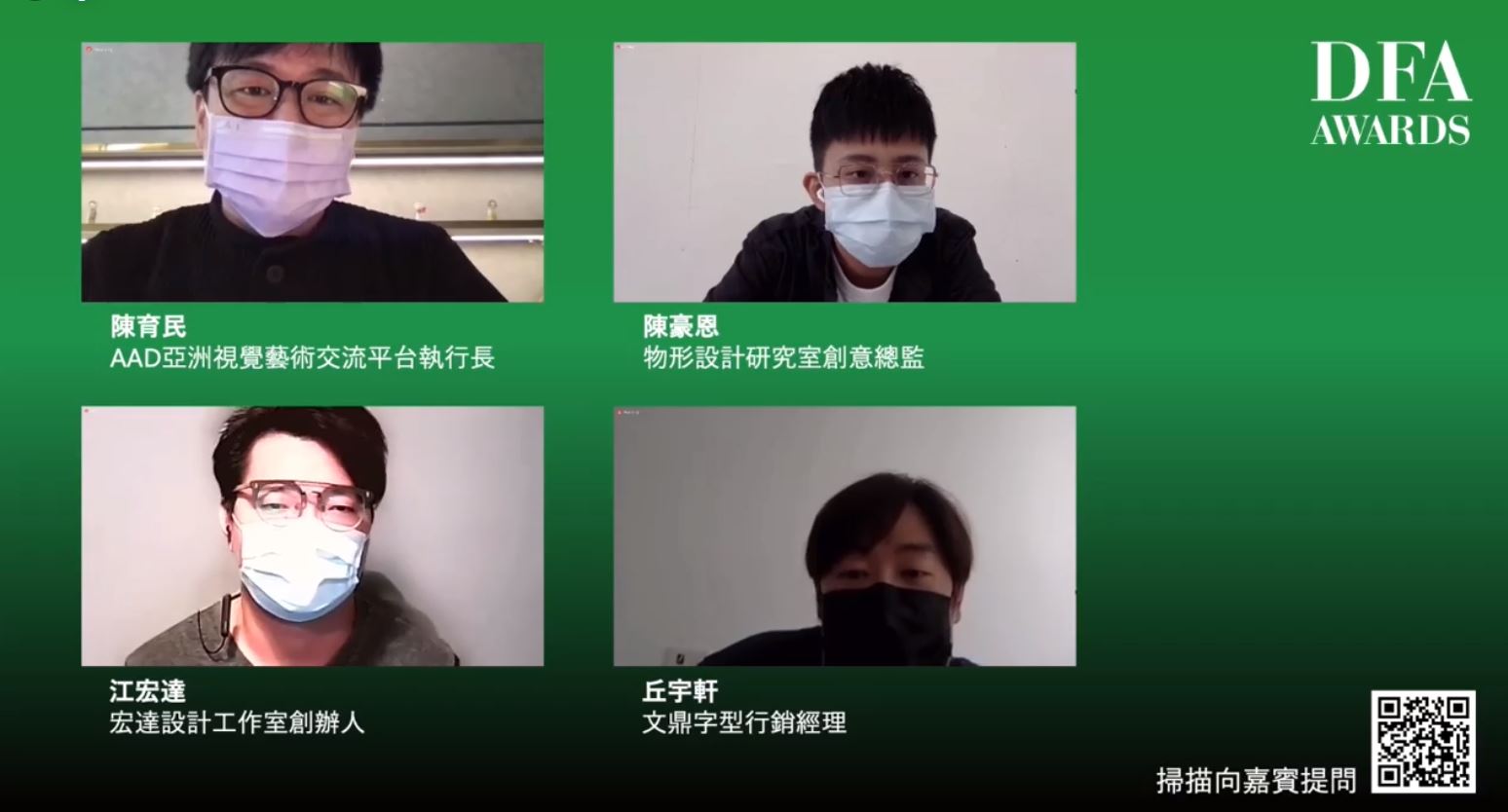 The 6th Design Dialogue was successfully held this afternoon. Thank you for the support and participation!
Along with the advancements of human history, you would discover its unique appearance in different era, which applies to design as well. At the Design Dialogue, the guest moderator Chen Yu Min and guest speakers Jiang Hong-Da, Ethan Chiou and Chen Hao-En shared their distinctive insights on how traditional & contemporary design affects each other. Jiang Hong-Da and Ethan Chiou shared their journey of modernising a traditional font library with an improved user experience, while Chen Hao-En shared how he showcased the characteristics of traditional craftsmanship by incorporating both modern and traditional elements via book design.
Review the remarkable design dialogue at our official channels, and explore how designers come across between traditional and contemporary design if you missed the live broadcast.
Video Gallery of DFA Awards: https://dfaawards.com/en/video_gallery/
YouTube Channel: https://www.youtube.com/channel/UCBaeCWIZCAPnFd7BTadqUDg
=========================
DFA Design for Asia Awards 2021
Deadline on 18 Jun
Details: http://dfaa.dfaawards.com
=========================