2022-04-27
Extended Period for 50% off on Entry Fee!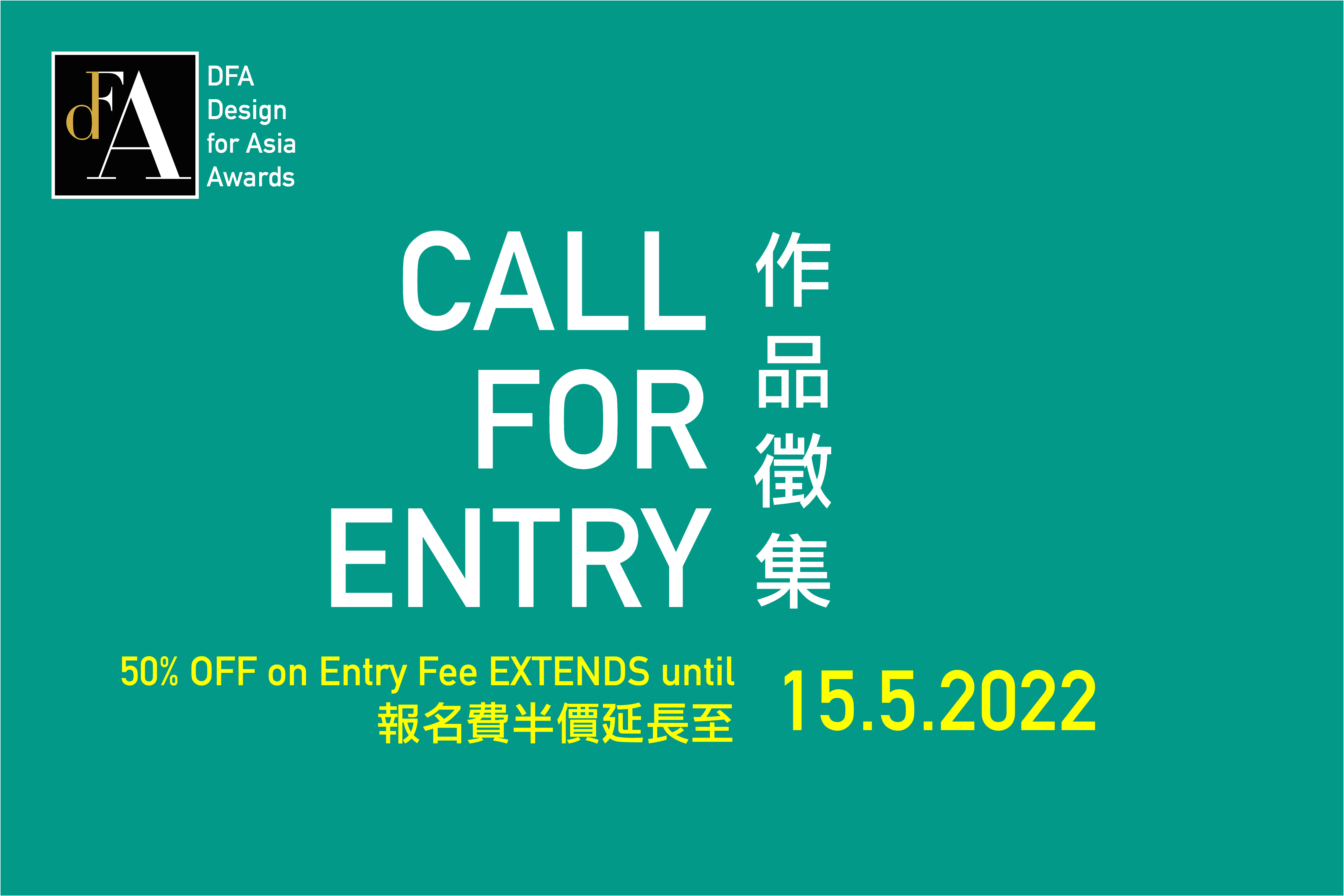 There comes MORE time! Our half-price entry discount has been extended to 15 May! Apply for DFA Design for Asia Awards 2022 on or before 15 May* to enjoy the 50% discount on entry fee!
Stop hesitating! Let the world see how enchanting your project is!
*You can still edit your entries after submission.